Korea is beautiful country with lots of great food, amusement parks and weather. Seoul is the capital city and the largest city in South Korea. Seoul has a population of over 10 million and is one of the largest cities in the world. Korea is a nice country to live, but there is a lot of noise because of traffic. Fortunately, the city offers many good parking places and amusement parks to visit.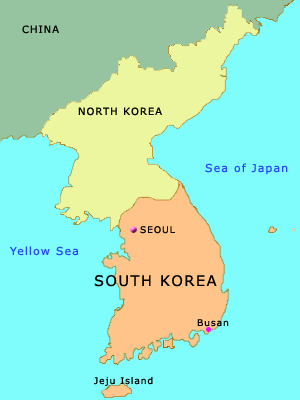 Korea is in the notheastern part of the Asian continent with China and Japan. The distance between Japan and South Korea is around 400 miles and between China and South Korea is around 603 miles. Korea has many mountains which cover 70% of the land mass.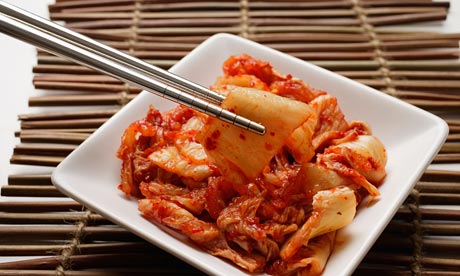 Korea is known for hot and spicy food. The most famous food is kimchi. It's known in several countries, but many foreigners do not like kimchi. I don't understand why they wouldn't like it, but all people have different taste. If you visit Korea, you will want to try traditional kimchi
Sauce:
10 tablespoon of fish sauce
10 tablespoon of red pepper powder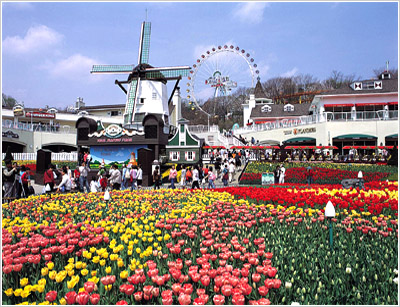 Korea doesn't have Disney Land or Disney World, but they have other amusement parks such as Ever land, Lotte World etc… Seoul Land is very famous for kids. There are lots of good rides and it's really fun. I highly recommend a visit to Seol Land.
Korea has four perfect seasons. Spring, Summer, Fall and Winter. It's not too warm in Spring, not too hot in Summer, not too cool in Fall and not too cold in Winter. Some foreigners come to Korea just to experience the weather. In Korea during the winter, you will never feel lonely like in Ukraine. You can go to the parks in all seasons, they are always really beautiful.

South Korea is a really beautiful country to live in and to enjoy. It has nice amusement parks, good weather and tasty food. Korea has almost everything you need to live, and it is getting better and better. I hope this helps you to understand how wonderful a country Korea is and I hope you will visit someday.